33rd year of the most famous terrarium event in the Czech Republic
Next event will take place on December 17, 2022
Visit the most famous event around exotic animals and plants in the Czech Republic!
At ZIVA EXOTIKA you will find many animals, plants and supplies for breeding and growing. Come next time and enjoy meeting the largest community of people interested in exotic animals. This and much more at the Ziva Exotika event!
Lots of animals, plants and supplies for breeders
On more than 500 tables you will find common and exotic animals and plants, as well as breeding supplies.
Various experts in one place
Among the vendors you will also find real experts and you can talk with them, and share knowledge and experience.
Professional veterinary counseling
At each event we have veterinarians who will answer your questions and check your animals free of charge.
Excellent food stall right in the pavilion
Hot dishes, cakes and drinks for visitors and vendors.
We're sure you'll enjoy it!
Which way are you going to get to us?
Top Hotel Prague
Blažimská 1781/4, 149 00 Prague 11-Chodov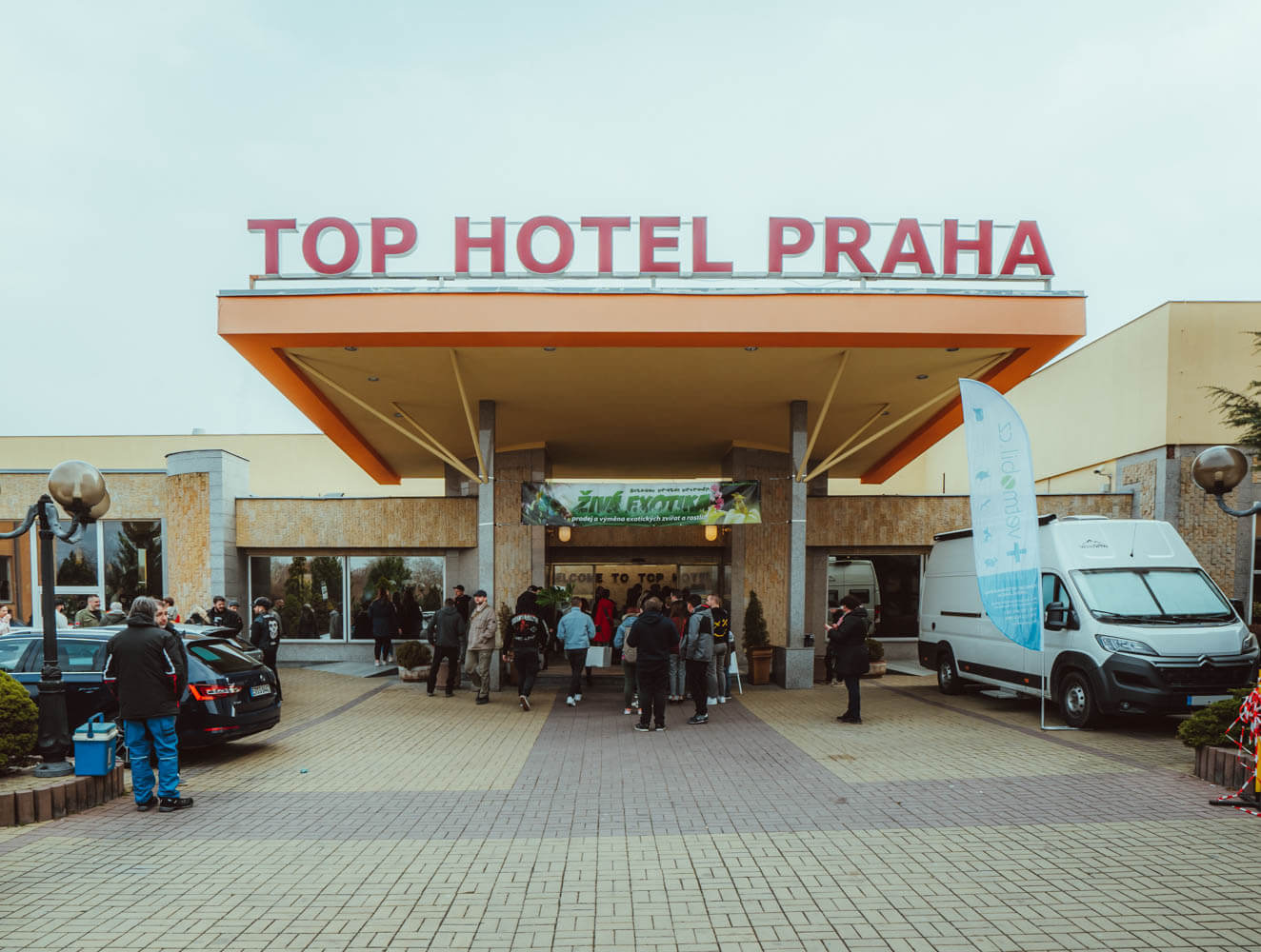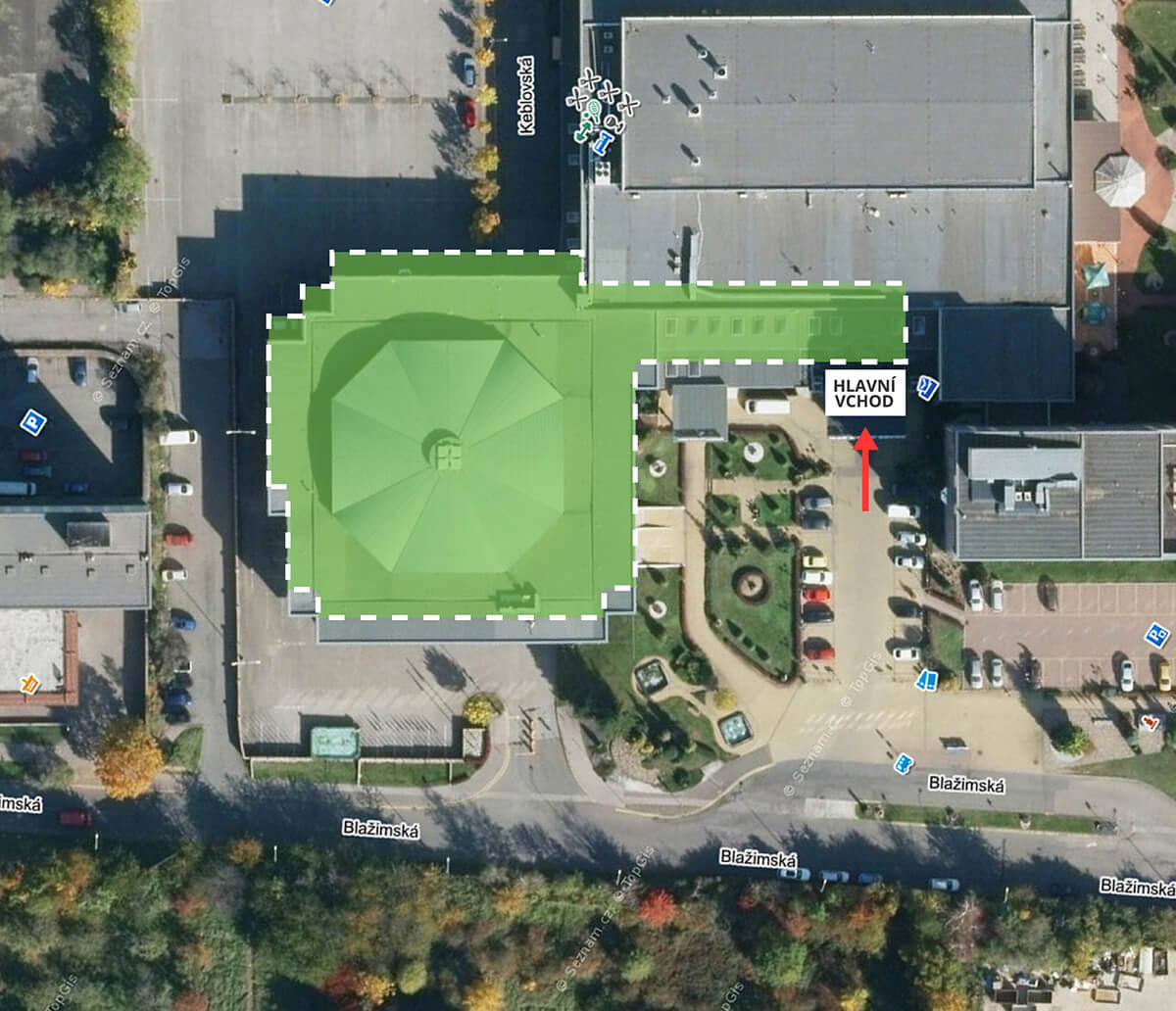 Car
Click here to see the route. By the D1 motorway. 1000 parking spaces directly under the exhibition. Parking fees are paid at the machine at the hotel reception. Do not park in the areas on the street where parking is not allowed!
2022 dates
March 19
April 9
May 7
September 3
October 22
November 12
December 17
Always from 9:00 to 13:00
2023 Dates
January 7, 2023
February 18, 2023
March 25, 2023
April 15, 2023
May 20, 2023
June 17, 2023 (* the date will be confirmed)
July 22, 2023 (* the date will be confirmed)
August 19, 2023 (* the date will be confirmed)
September 16, 2023
October 14, 2023
November 11, 2023
December 16, 2023
Always from 9:00 to 13:00
Change of date reserved. Follow the official website.
Tickets online
Ticket prices when purchasing online.
Children under 15 years free of charge.
8 €
When buying a ticket on the spot, you will pay 9 €.
Entry with this ticket is between 9:00 and 10:30. If you just need to pick something up quickly or are afraid that you will no longer be able to buy what you want, this is the perfect choice.
5 €
When buying a ticket on site, you will pay 6 €. Standard admission, which is bought by most visitors. With this ticket you can come from 10:30. The perfect time to see everything in peace. So don't hesitate and buy while they still are available!
4 €
You will pay the same on site for this ticket. Cheaper ticket for this price is available from 12:00 (noon). The event usually lasts until 13:00, so there is still a possibility that you will find everything you want. However, we recommend that you come a little earlier.
Do you want to receive mail notifications?
Sign up for news and information about Ziva Exotika. You will be aware of the upcoming date of the events and you will not miss any news.